Prolockrepair.com specializes in providing the hotel industry with parts, services, repairs, and locks when a property is looking for some alternatives without going back to the manufacturer. Use the links below to navigate our brands.
Wall Readers/ Access Controls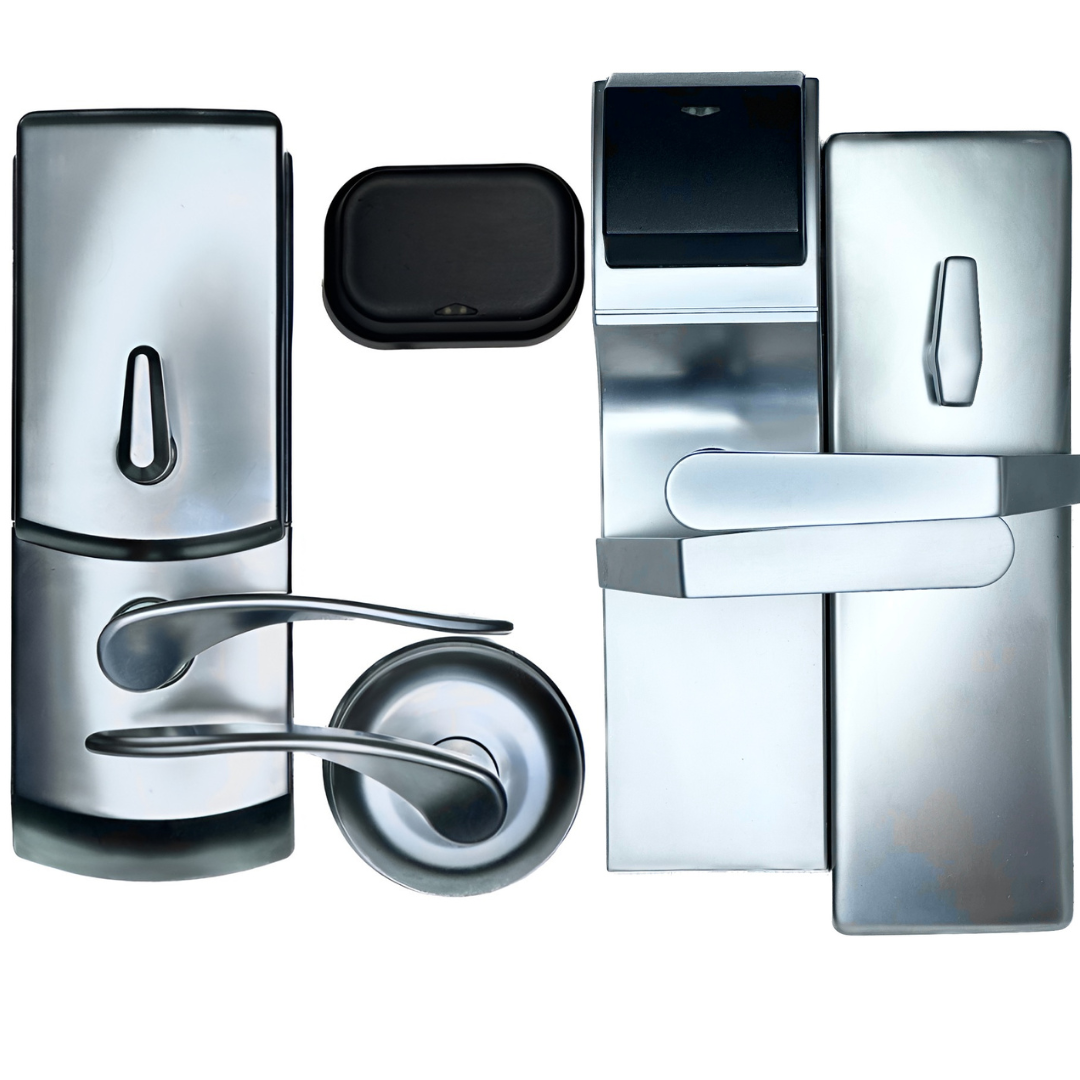 Wall Readers/ Access Controls
We Buy Old Locks
Sell Us Your Old Locks
Call us today for a cash offer!
Call: 931-252-2653
SIMPLE – Straight Forward… that's
how we do business.
Hotel Electronic
Lock Repair
We specialize in hotel electronic lock repair of Onity/Tesa, Kaba Ilco, and VingCard electronic hotel/motel locks.
The Lock Experts
Contact Us Today
Have questions about our Buy Back programs or Repairs? Contact an associate at Prolockrepair.com today!
Prolockrepair.com – Your Trusted Professional Solution For All Kinds of Hotel Door Locks And Parts
As a reputable hotel business, ensuring the security of your guests is paramount. Without a robust security system installed in your commercial  establishment, you compromise the safety and privacy of your guests. Any unfortunate event of a breach of the privacy or safety of your guests could completely ruin your reputation, jeopardizing your future business opportunities.
At Prolockrepair.com, we help your hotel business establish a reliable security system by providing high quality, heavy-duty hotel door locks and parts. Our inventory consists of a wide variety of door locks and related items made by leading manufacturers in the industry such as Kaba, Onity, Ilco, Vincard, and others. These range from different models of electronic lock parts for sale such as control board, solenoid, batteries, to complete units of hotel door locks for sale.
With our broad inventory and prompt delivery service, we provide our customers with comprehensive solutions to their hotel door lock upgrade and replacement needs, and spare them from the trouble of going back to their manufacturers. With our support, you won't need the help of any other vendor for any requirements you have for electronic hotel door locks.
Hotel Door Locks Repair Experts at Your Disposal
Our expertise with hotel door locks go beyond selling the right units to meet your security needs. We also specialize in door lock troubleshooting and repairing and we can take on any type of problems whether it's mechanical, electrical or programming issues. Our technicians are highly skilled and experienced, and no repair work is beyond their capabilities regardless of how advanced or complex your hotel door lock may be.
When you face any problem with your hotel door locks, we understand the gravity and urgency of the situation. We are committed to providing prompt and professional service. Whether you need door lock replacements, upgrades, or repair, we will turn up at your vicinity in no time. With your best interests in mind, we will work with absolute respect to your space and properties.
Turn Used And Redundant Door Locks And Parts Into Spendable Cash With Our Buy Back Program
If you have used hotel door locks and related parts lying around, you can get value out of them by selling them to us. As a premium provider of expert hotel door lock service, we run a buy back program where we collect reusable locks and parts in exchange for money. This enables us to expand the size of our inventory and maintain stocks of materials that are otherwise difficult to procure in the market. We then sell them to hotels that need them at affordable prices.
Facing Problems With Your Hotel Door Lock System? We'll Make Repairing Them Easy Work. Just Call And Tell us Your Location
Look no further for locks, repairs, or parts!
Look no further for locks, repairs, or parts!